Canvas Transition Information
The diagram below provides a brief overview of what to expect as we transition to Canvas.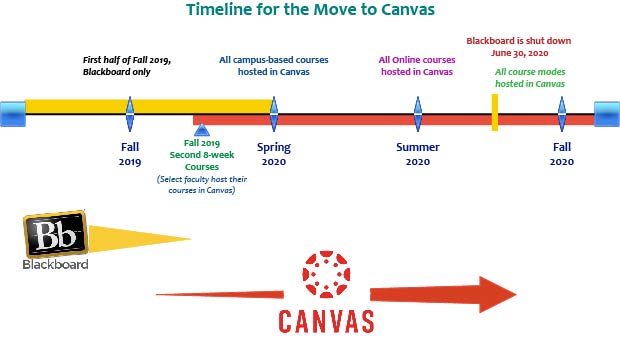 Any time there is a transition there are many questions, which is very normal, and we want to answer all of your questions that we can. Following are some questions you might have about how we decided to change our LMS. If you have a question that isn't answered here send it to canvas@moody.edu. We will get the answer and post it here on the website.
Connect With Us
You can contact the Canvas team at their email address: canvas@moody.edu. Your case will be forwarded directly to the Canvas Support Center.
---
Check back to these pages often for more information on the Canvas implementation.